INTRODUCING COLOUR TRENDS 2014
The world around us and the currency of the moment affect the way we feel in that moment—and that affects how we look at and create our homes. To understand those feelings heading into 2014, we spent the usual time understanding the latest looks in haute couture, home fashion, textiles, the arts and culture—but we also spent time listening to and understanding how the core Benjamin Moore customer lives. Our Colour Trends 2014 palette is less about where you're going and more about where you come from—while most of your life requires you to be absolutely up to the moment, when you come home to this palette, we want to be sure you're fully in the moment.
THE "NEW" NEUTRAL PALETTE
The Colour Trends 2014 neutral palette was curated to help you find and create those moments of sanctuary and exhale in your home. We assembled this palette to work together; to provide the flow and coordination you need to create a home that offers more than just shelter.
INSPIRATIONAL IMAGES
The palette works seamlessly, whether you live on a farm in the country, in a cottage at the beach or in a loft in the city. These looks are designed to inspire and offer starting points for your own creativity.
COLOUR OF THE YEAR 2014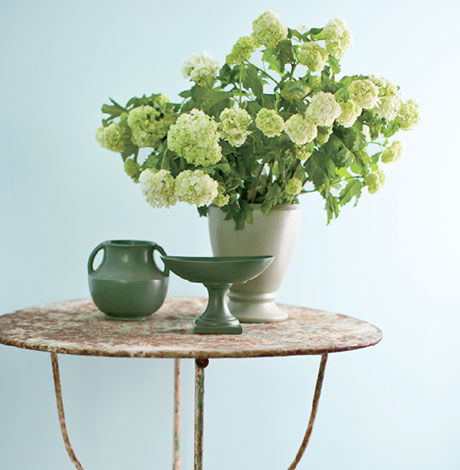 Breathe.
Just breathe.
Forget the phones, the screens and the email.
Take inspiration from comfort and simplicity.
Take a leap and reinvent what you know.
Take a moment to exhale.
And come home...
...to a Breath of Fresh Air.